Marketing & Communcications
Jacobsen Hardy understands that its job isn't finished once the golf course is finished. Our Marketing & Communications division is fully engaged from the moment clients become clients, and we continue to promote and raise awareness about your project for years after they open for play.
Personal Magnetism
We recognize that the personalities of our two principals, Peter Jacobsen and Jim Hardy, are a big part of what makes Jacobsen Hardy such a unique course design partner. We understand the marketing opportunities inherent to a ground-breaking or grand opening event. Accordingly, Peter and Jim are available to participate in your event which, thanks to their wide renown as personalities, is sure to generate member excitement and media exposure.
The Jacobsen Hardy staff is prepared to assist you with making the necessary preparations for these events, to maximize your marketing goals and dollars. Peter and Jim have taken part in dozens of grand opening events. No one does it better, and they are open to a variety of activity formats including media participation, golf clinics, and playing 18 holes of golf.
Also, feel free to inquire about the services our sister company, Peter Jacobsen Sports (PJS), for the management of your grand opening event. PJS is a professional event-planning and management company with unmatched experience organizing everything from PGA Tour-sanctioned events to customized experience outings.
Media Savvy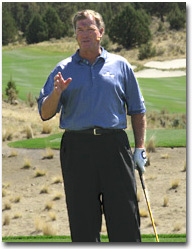 Jacobsen Hardy routinely extends its in-house public/media relations talent to all clients for the purpose of generating awareness, excitement and exposure. Mandarin Media handles PR for Jacobsen Hardy. In the service of Jacobsen Hardy and its clients, Mandarin Media will shape the story, write it, and distribute it to the publications that reach your target audience.
MM owner Hal Phillips and his staff will personally work with JH clients to guide and foster the generation of media materials, personal contact with media personnel, and the organization of on-site media events. Mandarin Media and Jacobsen Hardy understand the importance of local media. By the same token, MM has placed thousands of stories in high-profile golf and travel publications across the English-speaking world since 1997. Jacobsen Hardy brings this sort of media savvy and reach to all its clients.
www.jacobsenhardy.com
JacobsenHardy.com is the official website of the Jacobsen Hardy Golf Course Design. Created by Zettatronic, our web site is more than a house organ. It's a outreach and communications tool we share with clients.
In an effort to assist a new client's plan to promote its development, we offer:
A dedicated page on www.jacobsenhardy.com with links to your project's home page
Client log-in to a controlled, limited-access site where you can communicate directly with JH staff and exchange documents/project information to ensure our projects run smoothly and without delay.